RE: Dye sensitized solar cell analysis
@tmccaffr I think this would work. See the image below.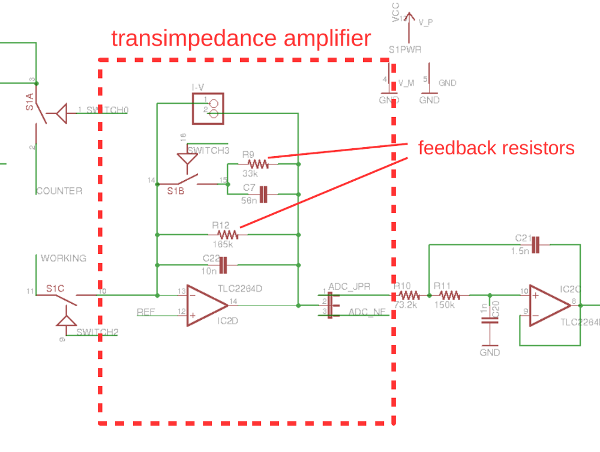 Resistors R9 and R12 set the current ranges for the transimpedance amplifier. Depending on the setting of switch3 (in firmware) you have either R12 alone for the transimpedance amplifier or R9 and R12 in parallel. The I-V jumper, which you mention, is in correct position. A resistor you put across this jumper will be in parallel with the other feedback resistors - so by adding a resistor you could reduce the sensitivity of the amplifier.
posted in Cheapstat Potentiostat